Dfashion123.com – Leather boots are an excellent piece of footwear to incorporate into your wardrobe. While sneakers and sandals tend to reign supreme in the summer and transitional months, leather boots can withstand all four seasons and look great rain or shine. Best of all, they never go out of style. Leather boots are an investment that will last a lifetime. This means that you will not have to worry about constantly keeping up with fashion cycles or being out of date with your fashion statement.
The Perfect Outfit of Leather Boots with Combinations
The perfect leather boots outfit starts with the right combination of pieces. Leather pants and boots are complementary and will make any outfit look polished. A structured bag can help to tie the outfit together, and a bold layering item can brighten the look. Pairing leather pants with black patent leather boots is also a good idea.
Another key to a good leather bootie outfit is a leather jacket. This piece can easily be paired with a button-down shirt for an office-appropriate look. You can also pair it with opaque or sheer tights for a more fashionable look. While leather on leather looks great during the fall and winter months, faux leather is an option as well.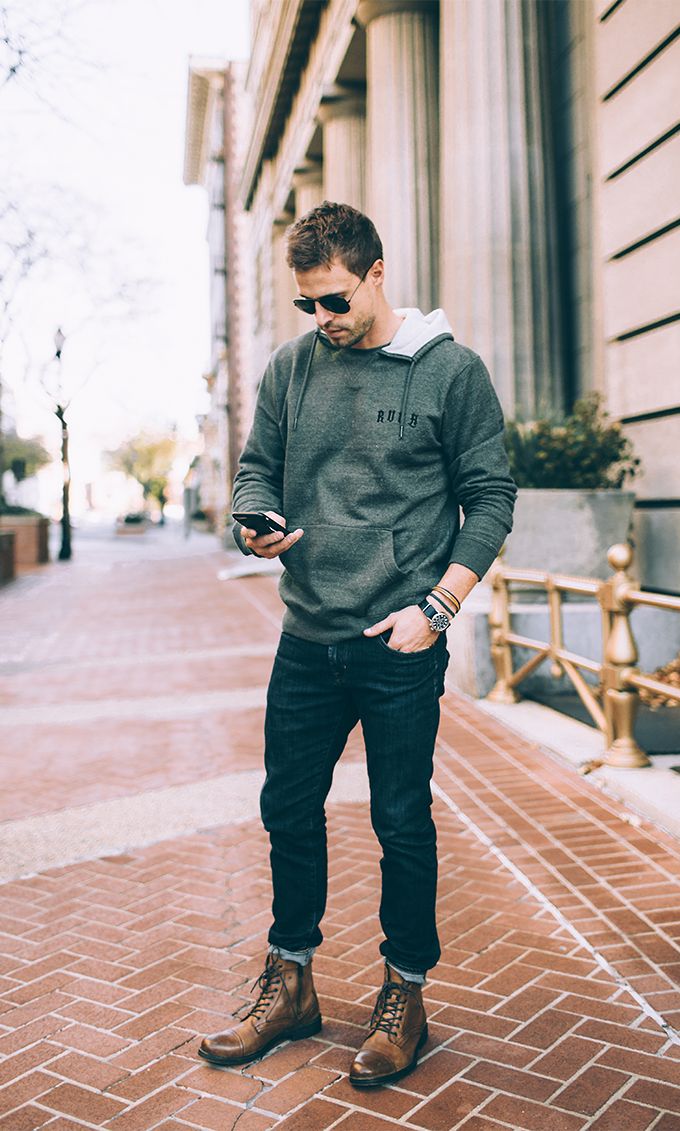 When choosing the shoes to wear with your leather boots, always choose a pair that fits well. The right fit will prevent your boots from being uncomfortable. You can try a few pairs before making your final decision. It is important to purchase a pair that is a half-size smaller than your normal shoe size to make sure that it fits well.
Choosing High Heel Leather Boots
If you are worried about wearing high heels with your boots, choose a pair of low-heeled leather booties. You can also opt for a high-heeled leather boot. A high-heeled pair is a little harder to find, but the Kenneth Cole Edina Knee High Boot is a great example.
Whether you want to stay cool in the office or on a night out with your friends, your leather boots can make a statement. Wear them with a dress to add some western chic. Or, pair them with a groovy maxi dress. A leather jacket can add a touch of femininity.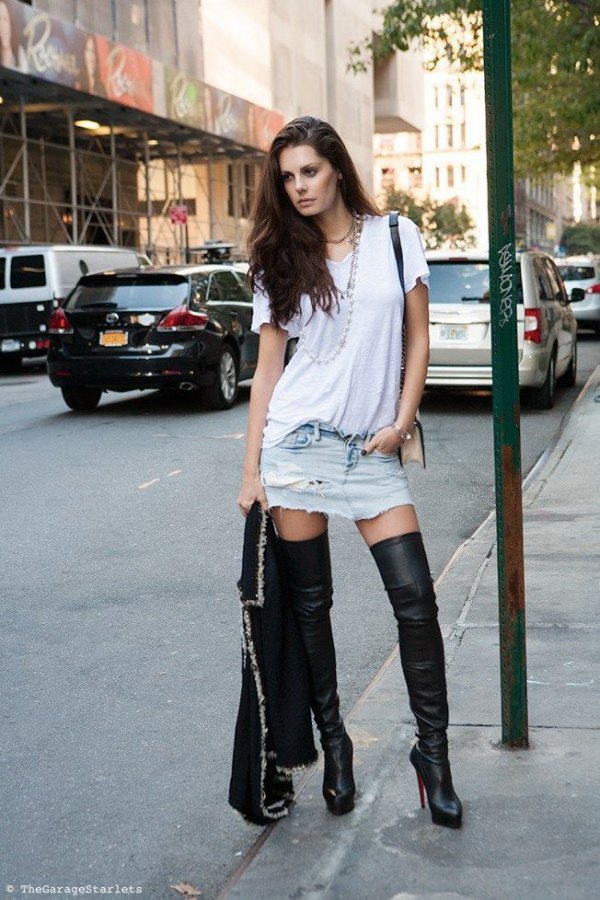 Men's leather boots can also be worn for smart casual occasions. When paired with dark denim, a pair of black leather boots can add flair to your look. You can also wear brown leather boots with almost any outfit. Darker shades of brown will compliment darker shades of denim, while lighter shades of brown will look great with lighter-colored pieces.
Combination of Wearing Leather Boots with Jeans
Men can wear their leather boots with jeans, as jeans and boots naturally go together. These two elements of fashion are always on-trend. You can dress up or dress down your jeans with dark denim or a tan suede boot. Work boots are another popular option, and are great with jeans and pants. Raw denim has a unique, faded look, which makes it perfect for pairing with leather boots. Wearing these pieces with jeans is a classic casual outfit, and can make you look remarkably cool.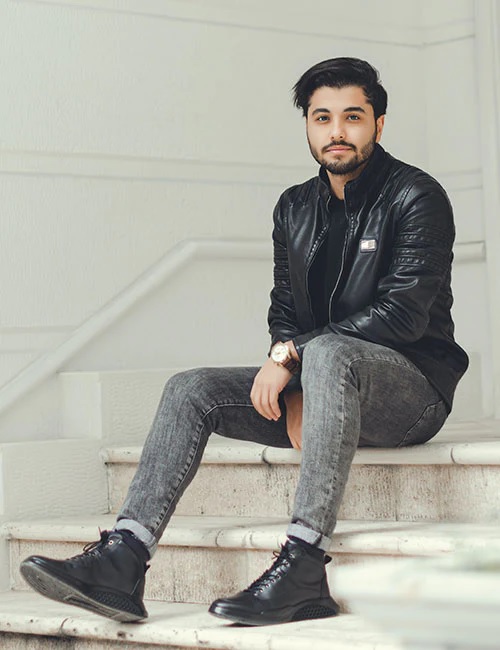 Biker boots are also great additions to your wardrobe. These boots typically feature a low heel and buckle details that give them an edgy and tough look. Wear your boots with dark skinny jeans and a neutral t-shirt. A black leather jacket will also complete the look. If you don't want to go overboard with color, black and dark brown boots will be the way to go.