Dfashion123.com – A crewneck shirt is a versatile piece of menswear that can be worn with almost any type of clothing. This classic style was originally designed as an undershirt and still works well as one. This style of shirt is a good choice for colder days because of its extra warmth. You can also wear it under jackets or unbuttoned shirts if you prefer. Either way, you can wear it with confidence and look great.
Crewneck Can Be Combined With Other Types Of Shirts
When layered with other kinds of shirts, crewnecks can look formal, casual, or sporty. They are easy to wear over a button-down shirt, and they can even be worn with a blazer. If you want a more formal look, you can wear a crewneck sweater over a collared shirt and tie.
Another style of crewneck shirt is the longline t-shirt, which gained its popularity among skate brands. Slowly, this style made its way into the mainstream streetwear scene. Longline T-shirts are crewneck T-shirts with a long hemline. They are usually paired with baggy jeans, baseball caps, and sneakers. You should avoid wearing these styles in a professional environment, as they may appear to be sloppy or unkempt.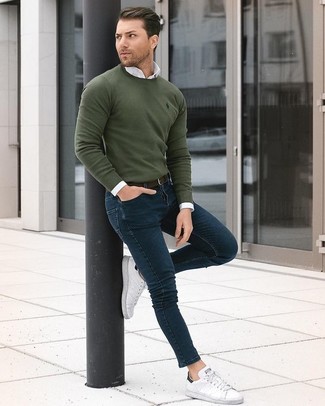 A crewneck shirt is a versatile piece of clothing. Its rounded neckline makes it easy to layer with other clothing. It can be worn alone or as a layer underneath a dress shirt. A crewneck shirt is ideal for layering because it fits the neck snugly while providing enough space for neck comfort. Many people prefer this style over other necklines because of the comfort it provides. A crewneck can be worn with many different types of clothing, and is a great choice for the office or a casual environment.
The Popular and Versatile Crewneck T-Shirt
Crewneck shirts have been popular since the U.S. Navy first started using them. They are collarless and designed to fit around the neck's base. This style is often worn under regular clothing and as an undergarment. They are available in virtually every color and are highly versatile. There are countless ways to style a crewneck shirt, so you can make it your own. For instance, you can wear it open or closed.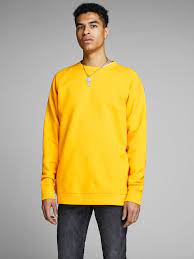 Choosing the right neckline is very important for your T-shirt. Having the right neckline will greatly influence how you look and feel. A crewneck shirt is form-fitting, while a round-neck shirt is looser and shows more neck. Round-neck shirts are more comfortable and are great for hot weather. And if you have a choice between the round neck and crewneck shirts, choose the one that fits your style the best.
Wearing a Crewneck Shirt Under a Jacket for Extra Warmth
A crewneck T-shirt is often tighter than a round-neck T-shirt. It is often worn under a loose-fitting garment, and many people wear them under a jacket or sweater to add extra warmth. Whatever you decide to wear, make sure you don't let others stop you from looking great!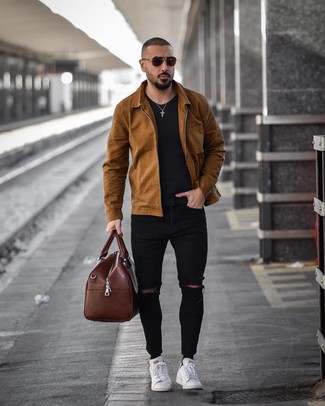 The crew neck shirt was referred to as a gob shirt in the U.S. Navy, and became popular among sailors. Sears even sold navy gob undershirts for 24 cents in 1938. Sears' ads marketed them as "legitimate" outer garments for sailors and marines. These shirts were a huge hit, so much so that Fruit of the Loom began making them for the public.