Dfashion123.com – There is a certain amount of leeway when it comes to dress codes at social events – particularly daytime ones.
Lots of Choices Can Make a Big Difference in Appearance
The key is knowing what the dress code actually means. If the invitation simply says "suits and ties" for men, a dark navy suit with a conservative tie is acceptable. When it comes to suits for men fashion formal, there are a lot of options that can make a huge difference to your look. The style and cut of the suit jacket, for example, can influence how it looks to the eye and the way that it feels on your body.
The most important thing is to ensure that you choose the right type of suit for your occasion. This will help you look your best and avoid any embarrassing outfit mishaps! If you're looking for a suit that is going to make a serious statement, a double-breasted suit is the way to go. This will give you a sophisticated, semi-militaristic look and is suitable for a variety of occasions.
Shirts are a must have in any man's wardrobe. There is no better feeling than having a crisp, well-ironed shirt in your closet that fits perfectly and gives you the confidence to take on any day or event. There are a few different types of shirts available, but the two main ones to look out for are formal and casual. Formal shirts can be found in a variety of colours and patterns, while casual shirts are usually more basic.
Opt for a Classic and Stylish White Shirt
If you want to make sure that your formal shirt looks the part, it's important to choose a style that has been made with high quality materials. This will ensure that your dress shirt lasts and keeps its shape for many years to come. If you're looking for a classic and stylish white dress shirt, Kingsman + Turnbull & Asser's Royal Oxford is the perfect choice. It can be used as a base for black tie outfits, or as the foundation for a formal cocktail ensemble.
The shoes you wear speak a lot about your style and can project your image for a business meeting, wedding or other formal event. Choose a pair that is comfortable and flattering for your feet and suits the other elements of your outfit. A dress shoe is defined by three main factors: color, style and material. While colors like black are considered the most formal, other options such as red, purple, green and orange can be a good way to add a little extra flair and character to your ensemble.
Known for their classic designs, English shoemaker Crockett & Jones makes a versatile pull-on derby that can be dressed up or down for any occasion. The shoe's rubber sole is durable enough to withstand inclement weather, while the lace-up design ensures it stays put. Whether you're planning to wear a tuxedo or a suit, accessories are an important part of creating the look. You should make sure to choose accessories that complement your skin tone and clothing style.
Simple Use of Accessories Adds a Pop of Color to an Outfit
Ties are one of the most versatile and evocative accessories a man can wear. They can be simple or elaborate, printed or solid, and even have different widths and knots. Belts are an accessory that scales formality, and they're a great way to add a pop of color to a business outfit. Leather belts with a simple silver or gold buckle are a classic choice that can be worn with almost any outfit, including casual ones.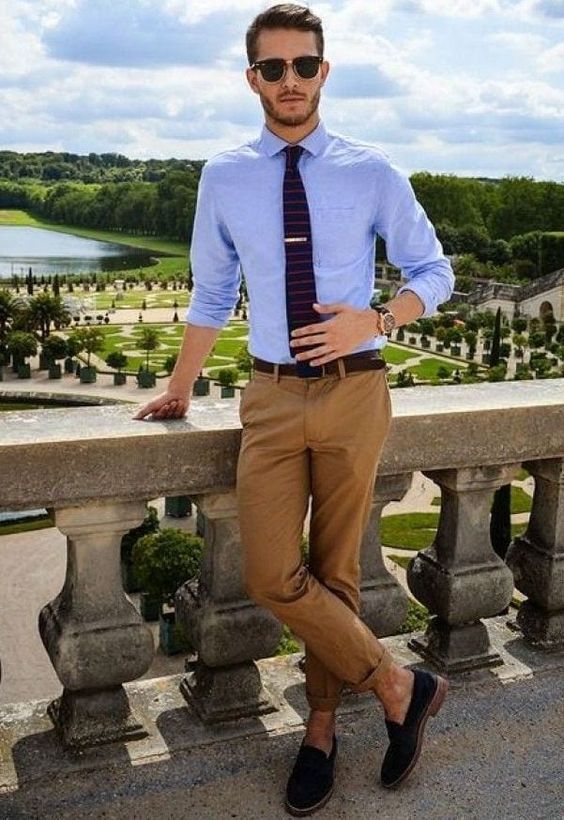 Scarves are another essential men fashion accessory that can be worn at any level of formality. They can add a layer of texture or color to any outfit, and they're particularly useful in colder climates. Sunglasses are also a must-have for any man's closet. They're not only stylish, but they're a necessity to keep you safe and healthy. We are happy to receive guest post submissions from you.